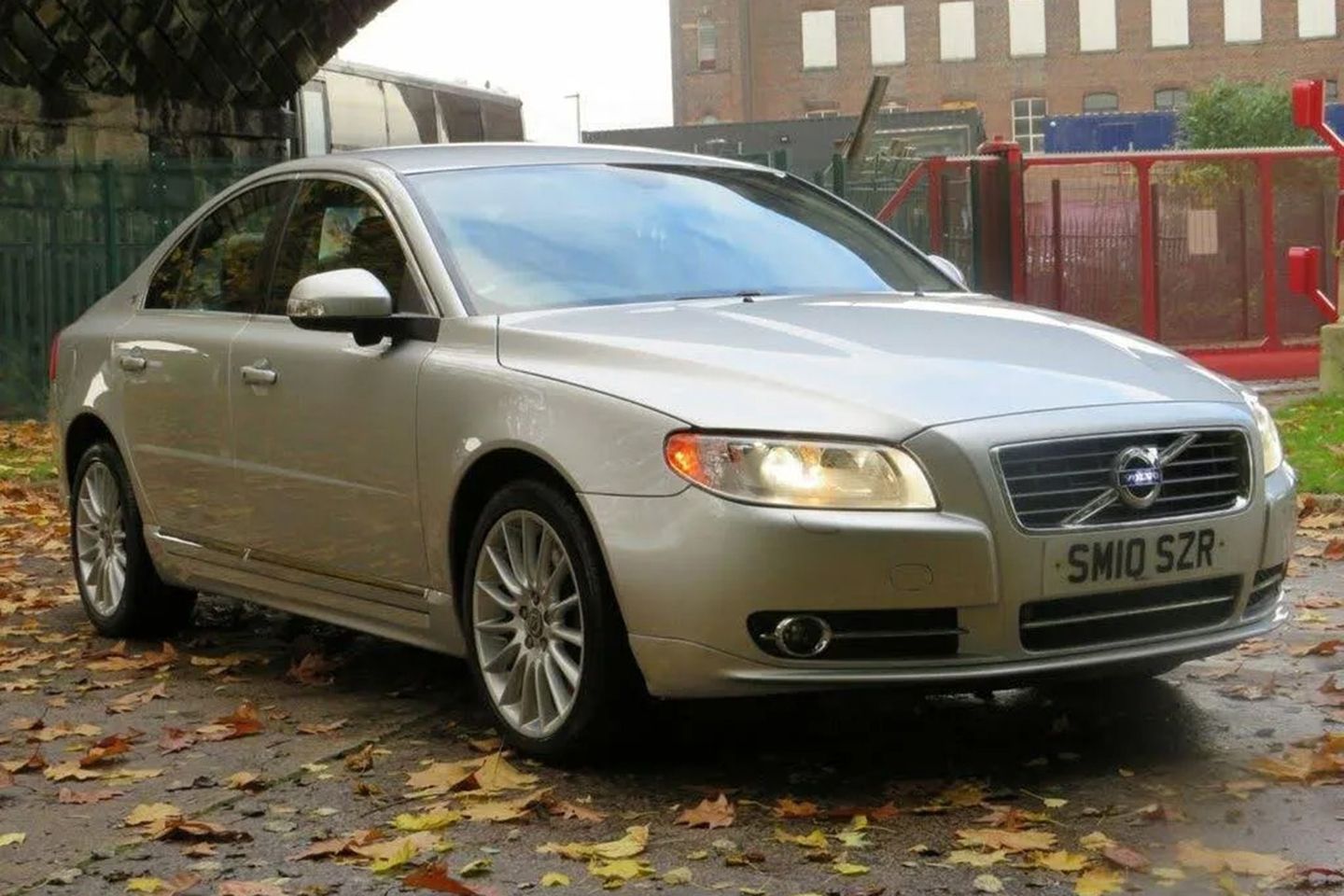 Volvo S80 V8, 2010, 51k, £10,377
Many of the names on this list will be familiar from many a bargain barge shortlist, so here's a curio – remember the Volvo V8? The 4.4-litre S80 really was a bizarre car even at a time of Passat W8s and Clio V6s; the fast Volvo reputation was built on turbos, and the S80 was never a car desperately in need of more power, yet in 2006 came the 315hp, 325lb ft, 155mph, all-wheel drive flagship. The V8 was built by Yamaha, too, for yet more intrigue. Not many sold new, because S80 buyers didn't need such a huge engine and BMW 550i customers didn't want a Volvo, but those that remain are certainly interesting. Cheap, too, even in this group: a one-owner, 50,000-mile car, main dealer serviced for most of its life and in fantastic condition, is little more than £10k. Plenty left for fuel, then…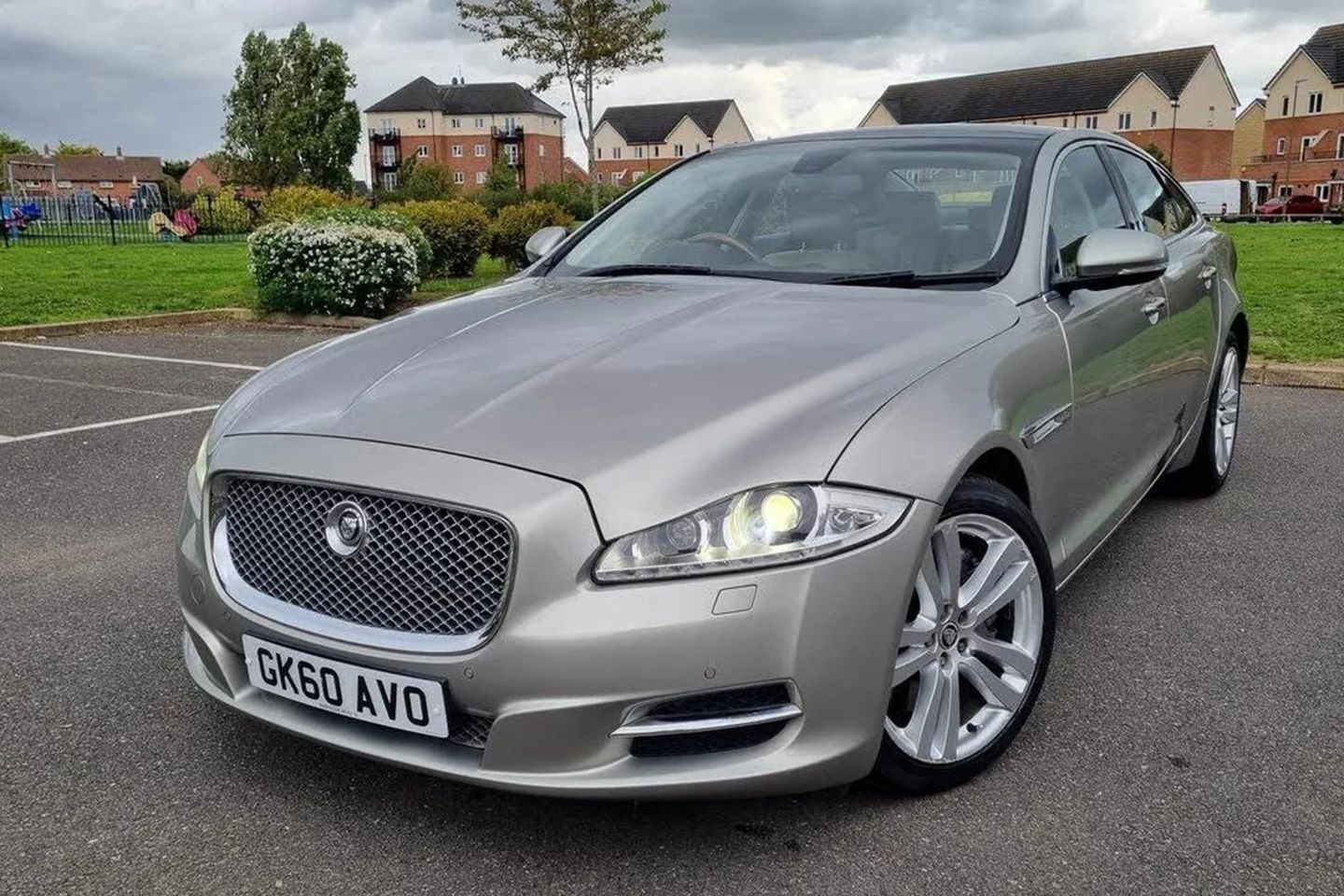 Jaguar XJ 5.0 V8, 2011, 96k, £12,650
With the future of the Jaguar flagship, indeed of Jaguar itself, in some doubt, so the most recent XJ appeals even more. Not that it ever needed much help: with its daring design, beautiful interior, and smart handling, the X351 was a brilliant XJ. And while the sensible money would probably still go on the V6 diesel, this is all about bargain barges – if there's a V8, we're going to get a V8. Though the Supersport and XJR remain out of our grubby grasp at £15k, the 5.0-litre in non-supercharged form is within reach. This Premium Luxury pairs full old school Jag spec with its 385hp, every surface possible clad in wood or leather. It's even on relatively small wheels for maximum cushiness. With almost 100k on the clock, this isn't quite as pristine as some others, but the V8 XJ still looks like a whole lotta Jag goodness for Dacia Sandero money.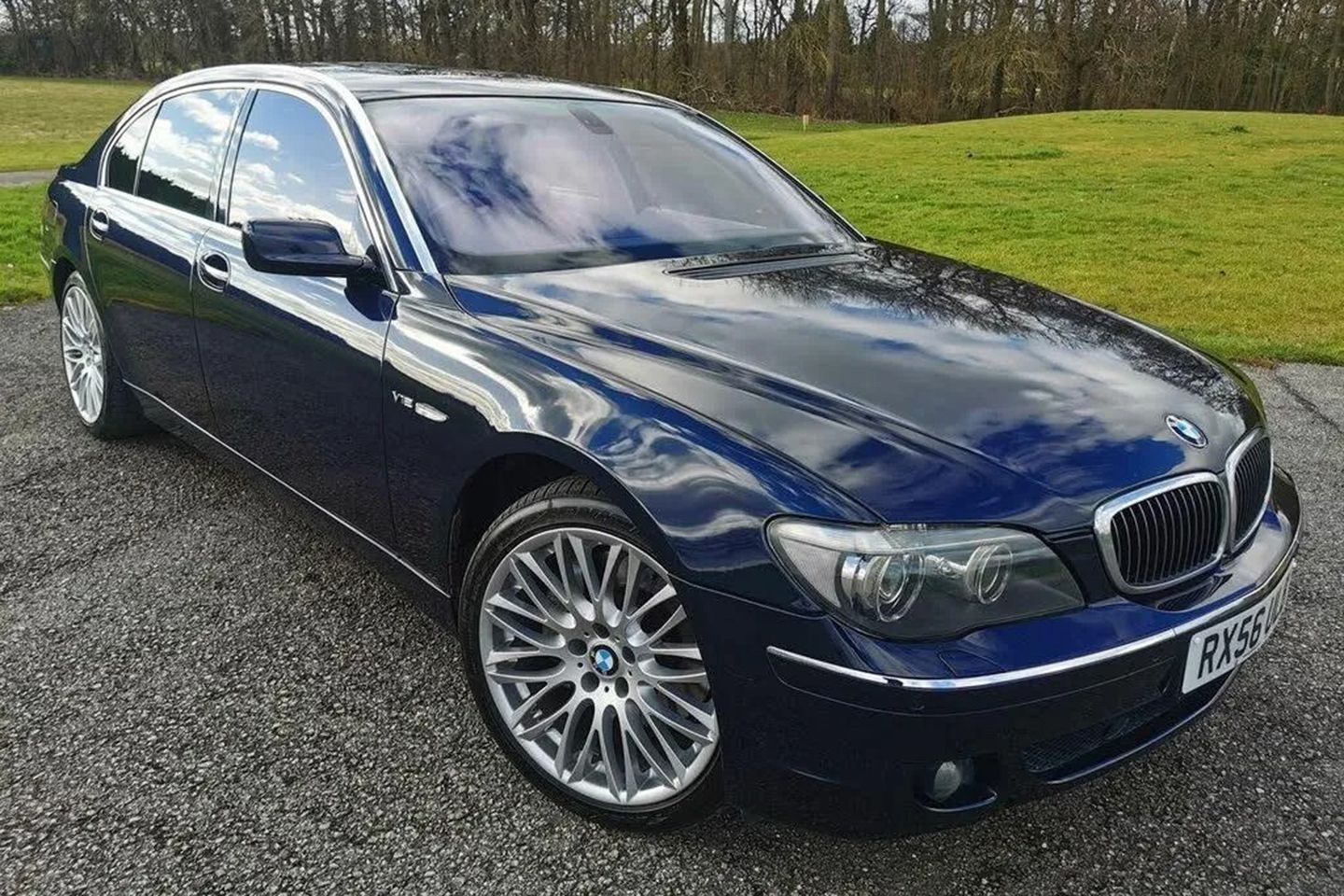 BMW 760Li, 2006, 105k, £11,990
The bargain barge as a concept has existed for decades, yet it never fails to amaze. How can a car as grand as a 760Li, a vast saloon powered by an almighty V12, be available for so little? We all know why – it's could be ruinous to keep in such fine fettle, which a recent £4.5k service bill can attest to – but the apparent mismatch between amount of car available and amount of cash required remains remarkable. Once upon a time this was the best a BMW could get, with that 6.0-litre engine and a spectacular interior, one that still looks utterly lavish (if a tad dated) now. The dealer suggests the previous owner had it for 13 years and no expense was spared in the 7's upkeep. Only those in the know would ever think it cost as little as £11,990. Which is why it's brilliant bargain barge, – if a brave one. MB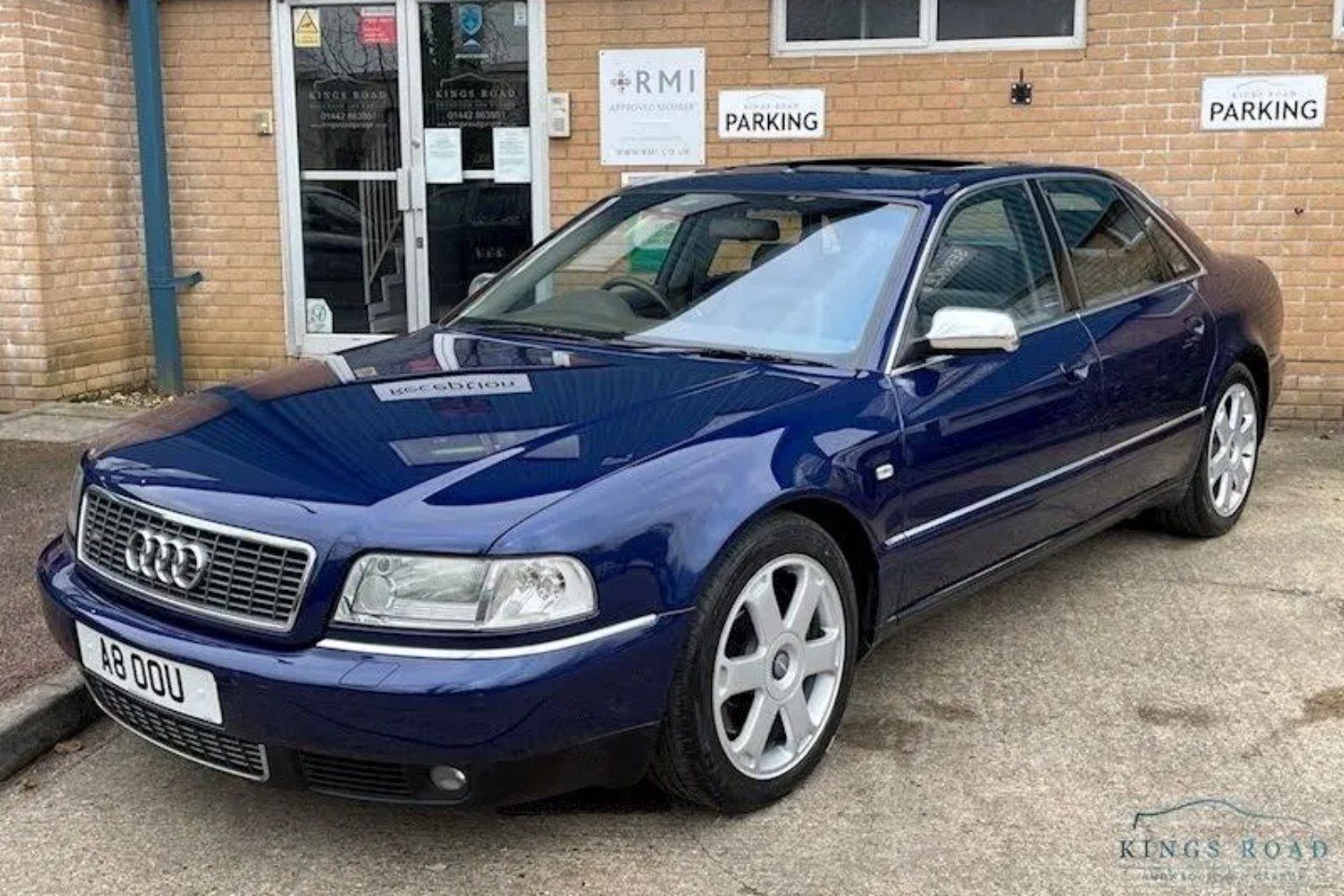 Audi S8, 2001, 66k, £14,995
For £15k, we could have had a much newer Audi A8, but why would we when there's this? The 'Typ 4D' was the original A8, and in terms of looks it's the best. This is right up there with the E38 7 Series, which also arrived in 1994, in demonstrating how to make big cars with presence and class. It was also advanced, too, ushering in VW Group's D2 platform – an all-aluminium monocoque affair that helped bring the weight down and keep the structure ridged. Although this isn't an A8, of course. This is the best of the breed: the S8 4.2 Quattro. Again, it wasn't overly made up. It retained the standard model's elegance but with aluminium door mirrors and some subtle chrome around its waist to differentiate it. The earlier cars with four valves per cylinder made 335hp, but this later car has the five-valve heads, which, I believe contrary to what's advertised, boosted the naturally aspirated V8 to 355hp. What I didn't realise is (according to the vendor) it's ULEZ compliant, which is a nice benefit. It also looks like a proper example, too.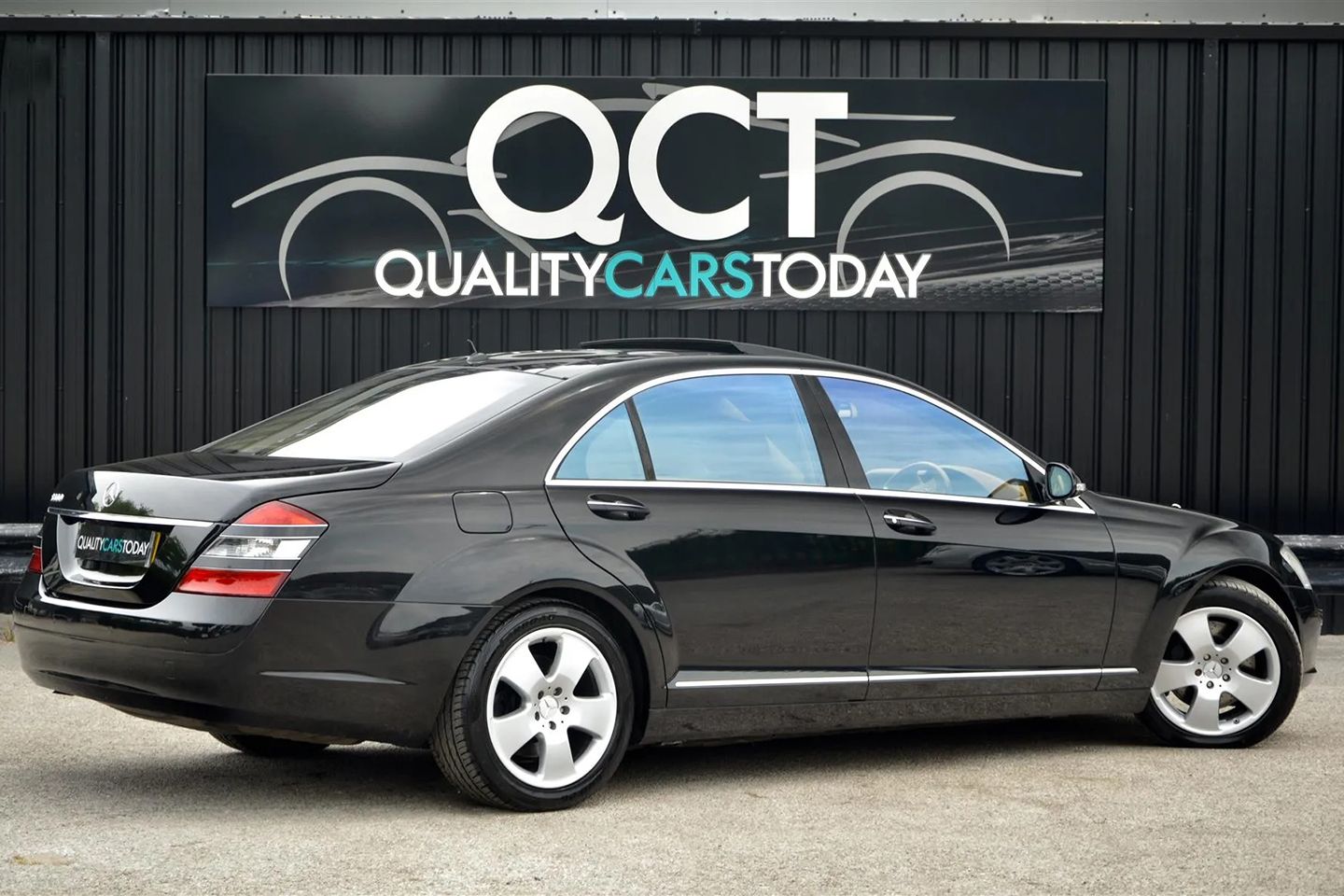 Mercedes S500, 2006, 51k, £11,950
It's always nice to imagine who might have owned these bargain barges when they were six-figure saloons, where the powerfully built company directors of the world might have taken them and how they would have been driven. No such mystery for this lovely old S-Class LWB – it belonged to the Kuwaiti embassy in London, ordered new from Mercedes Mayfair. Seemingly every option box was ticked to keep the ambassador happy, too, from the panoramic roof to the lux seats. The S500 had so many extras fitted, in fact, that it cost £90k in 2006, or more than £140,000 in today's money. Now it's yours for just £11,950, having been with the embassy until 2017 and then sold to a member of staff there. It's utterly superb, presumably treated with kit gloves its entire life and only 51,000 miles old. Time to show it a world outside of central London…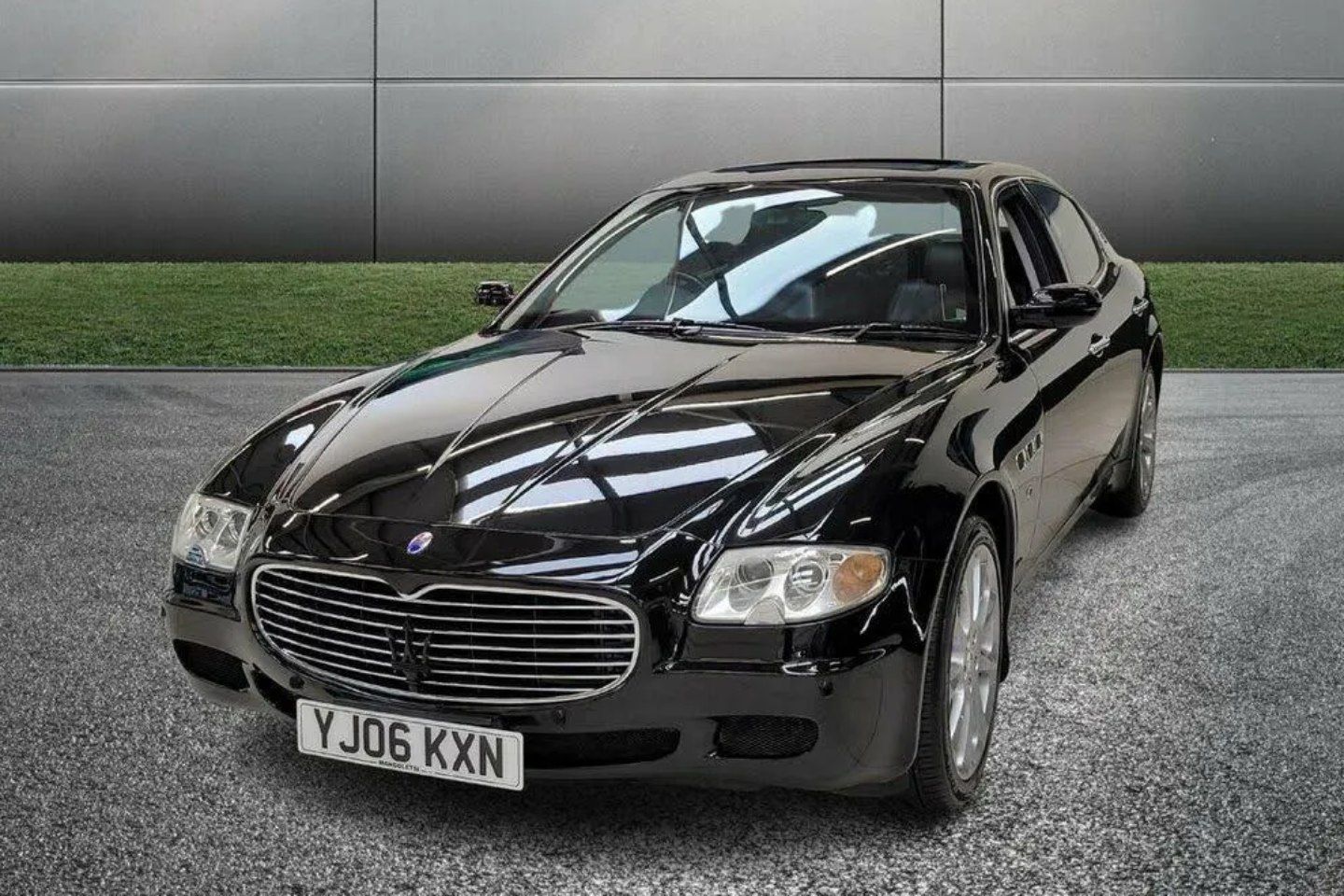 Maserati Quattroporte, 2006, 63k, £10,995
I seem to have created a couple of themes. This one's also a V8 and it's also a looker. The most handsome of all, too. I've written before about my love of the 2004-onwards QP, and it hasn't waned. When it first appeared in print I screwed my face up at the page, thinking it was all very odd. But it's a shape that only truly works in the flesh and the first time I faced one in the metal it was beguiling. The other cars here are good looking, but the QP is a piece of art. This is a car that has to be seen in 3D to fully appreciate its wonderfully complex, flowing surfaces. The rise and fall of its front wings, its protruding nose, the heavily sculpted sides and those muscular haunches. It's all there. If you're not convinced by the bodywork, then get yourself to Specsavers, but in the meantime try the engine instead. Surely you can see the joy there? The proper way to enjoy it, though, is listening to it. The 4.2-litre V8 makes a magical noise and the QP's handling doesn't disappoint, either. I know, reliability, gearbox, blah, blah, blah… Come on, live a little. JH