The Ford GT is sadly on its way out, but Ford is not letting it go out without a bang. Ford has unveiled the 2023 GT Mk IV, which is a track-only version of the GT. The last road-going version is the GT LM Edition that we saw last month.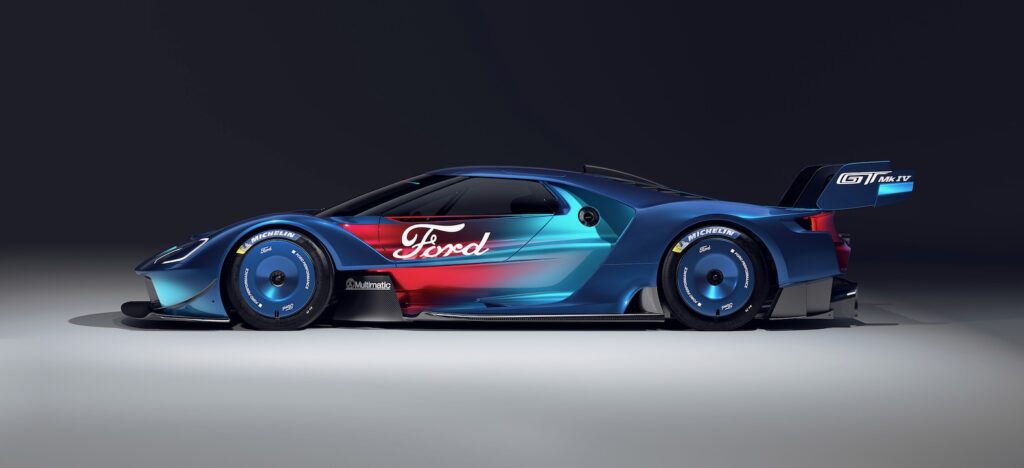 The 2023 Ford GT Mk IV arrives with more than 800 horsepower, but Ford hasn't given a lot of details and only says that it's powered by a "unique twin-turbo EcoBoost engine" that's mated to a racing transmission. It also uses a different chassis with a longer wheelbase to improve handling, plus Multimatic's Adaptive Spool Valve (ASV) suspension. The body has also been reworked to improve the aerodynamics.
"The original GT Mk IV held nothing back for max track performance, and the new Ford GT Mk IV brings it in the same way," said Mark Rushbrook, global director, Ford Performance Motorsports. "With an even higher-level of motorsport engineering and performance, plus a completely new carbon fiber body that is functional and striking, the Mk IV is the ultimate sendoff of the third-generation supercar."
Ford only plans to build 67 units, a number honoring the original 1967 GT Mk IV race car and each one will be priced at $1.7 million. Deliveries are expected in late spring 2023.